We exist because of the kind words of our patients. A large percentage of those we treat come to see us on the advice of family or friends. We are proud to be trusted with the care of such important people.
Here's what our patients are saying about the transforming care they are receiving.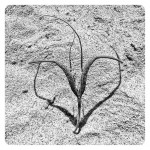 ---
Sports Medicine & Pain
Brenda Kennedy, Vancouver, BC
"Monika has been treating my joint problems with good results. She also treated my bruised tailbone after a nasty fall, and sped up the healing dramatically. She is warm, caring, knowledgeable and skilled, and truly brings a loving touch to her treatments. I highly recommend Monika for acupuncture treatment."
Rebecca Gillespiern, Vancouver, BC
"I was experiencing nerve pain and numbness throughout my right arm. It was so severe that I had to take over 5 weeks off work from my serving job. Once I returned to work I soon was experiencing pain again. One of the regulars at the restaurant recommended I see Monika. The acupuncture injections fixed my arm and shoulder. After each session I noticed huge improvements on the areas Monika worked on. After the fourth session I was back to normal and honestly probably in better shape than before I started experiencing pain and numbness. I'm grateful for the recommendation to go see Monika and more grateful at how successful it was. I really feel like I have my life back. I was able to go to yoga today for the first time in 4 months, and I can now work without an arm brace. Monika was very supportive through the entire process."
Jackie Neal, Vancouver, BC
"I have been seeing Monika for the past few months, having regular acupuncture treatments. My treatments have ranged from successfully treating lower back pain, to improving overall wellbeing. Monika is a caring soul who will work with you to maximize the benefit of every session. Monika has years of experience and endless knowledge about the body and is passionate about working with you 1:1 to create your unique program. I will continue to see her on a regular basis."
Digestive Health
Sofia Pona, Vancouver, BC
"I've been seeing Monika for over a year for both acupuncture and detox massage, and she's been amazing. As soon as I started treatment, I not only noticed an immediate change in my overall stress levels and digestion, but my sleep quality increased and overall mood increased as well. She takes everything into consideration, from diet to workload to life events, and makes sure to tailor the treatment to address each issue. I can't stress enough how acupuncture has changed my overall health.
Not only is she über talented and exceptionally knowledgable when it comes to her discipline, Monika's an incredible person to be around. She's sincere, calming, genuine, sympathetic, and radiates this incredible positive energy. As both a patient and a die-hard fan, I highly recommend Monika."
Kate Castelo, Vancouver, BC
"Monika is a true healer. I have been seeing her regularly for acupuncture treatments for the past few months and she is helping me to turn my life around on. I have been struggling with a number of health challenges, among them celiac disease. With Monika's help, I am overcoming the pain, learning to change my relationship to food (which speaks to her ability to heal on an emotional and spiritual level) and diet and working toward a positive and strong shift in my life. I am more grounded. I feel stronger and more energetic. I have more ability to focus. I am happier and more at peace. My headaches have disappeared. I am more attuned to feelings in my stomach, and am learning to listen to it. It's as if I am waking up to what my stomach is telling me again. Thank you Monika!"
Emotional Wellbeing
Christopher Leitch, Vancouver, BC
"I began seeing Monika after chronic anxiety sank in. I would feel awful physical sensations running down my limbs and into my head. Monika was able to reduce these sensations immensely to a point where these unwanted sensations continue to diminish while some have completely disappeared. Her knowledge on the subject matter is extensive and her engagement with my personal health and well being was outstanding. Not only is Monika's energy centered and calming, the atmosphere of her space is welcoming and tranquil."
Dermatology & Medical Aesthetics
Carla Jorgens, Vancouver, BC
"I started seeing Monika about a month ago and am thrilled with my experience and results! Monika is genuine, sincere, knowledgeable and goes above and beyond to help her clients. Her true passion for the industry was clear to me the second she said 'hello'. She made me feel welcome, comfortable and most importantly she listened to my concerns and came up with the best, and most affordable plan to suit my needs/schedule. She was extremely accommodating and even rearranged her schedule to make sure I was able to complete my full session of treatments.
I have been seeing Monika for Cosmetic Acupuncture, which really works by the way, but will definitely be taking advantage of the many other services she offers. I noticed a change in my skin almost immediately and am beyond happy with the results Monika was able to achieve. Not only does my skin look younger and more vibrant, but my overall health has improved as well!
Monika is a wealth of knowledge who's main concern is helping her clients! I am so happy I've found her and would definitely recommend her to anyone looking to improve their health and bring balance to their lives."
---
Your Testimonial