Healing Begins When You Open the Door
When you step into Heartwood Wellness you will feel the difference.
Careful attention is given to offer a comfortable, calm and supportive environment – from the ambiance, artwork and musical notes, to the warmth and expertise of your healthcare practitioner.  We recognize that healing not only includes our relationship with human nature, but also to mother nature so we aim to have a conscious ecological footprint at our clinic. We're here to make a difference so we've designed social change into our business model.
Invest in your health and support your community at the same time!
Our Practice
At Heartwood Wellness we strive to offer the best of Integrative Medicine. Therapies include Acupuncture, Massage, Biopuncture, Ozone Therapy, Vitamin Injection, Trigger Point Injection, Prolotherapy, Prolozone, Perineural, Chi Nei Tsang (Abdominal Massage), Clinical Aromatherapy, Diet Therapy and Therapeutic Yogic Coaching. These therapies guide the body into balance without negative side effects and can be used alongside standard allopathic medical therapies.
The mind, body and spirit has an innate instinct to heal but sometimes needs a push to make it over the mountain.  We understand this balance. Our practice encourages this communication to deepen and facilitates restorative health by using the least harm first.
Commonly treated conditions at Heartwood Wellness include:
Sports injuries and pain management
Muscle irregularities, including soreness, tightness and aching
Stress/anxiety/emotional issues
Menstrual, fertility and pregnancy conditions
Insomnia
Immunity conditions
Allergies and asthma
Digestive problems
Chronic fatigue
Fibromyalgia
Skin conditions
and more!
As your Vancouver healthcare practitioners, we are here to empower, inspire and motivate you. We educate you in the areas you need to strengthen and support. We give you tools to cultivate awareness, to practice prevention and to make lifestyle changes. You will always be included and informed about your healing process.  Your willing and active participation is part of this partnership and is the key to a life long commitment to health.
---
Meet our Healthcare Practitioners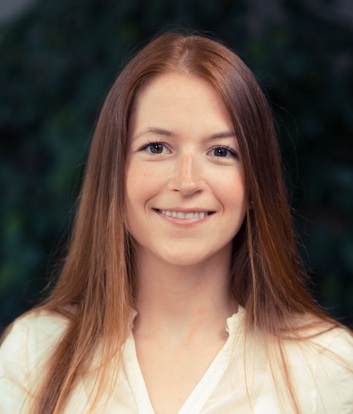 Monika Konieczka, R.Ac
Monika has always had a passion for wellness. As the daughter of a nurse, she developed a keen desire to educate herself on the complexities of the human body. Her formal inquiry into health began at the University of British Columbia in Nutritional Sciences where she worked as a Wellness Educator at the Wellness Centre. During this time she took a leadership role as Vice President of the Alternative Integrative Medicine Society (AIMS), and, in partnership with local wellness practitioners, lead regular workshops and organized annual wellness symposiums with over 400 attendees.
As a Nutritional Consultant, Monika combined factual knowledge with client-centered care. Fascinated by the Eastern concept of, "Let food be thy medicine," she integrated the deeper connections between health and diet in her practice and devoted her studies to Oriental Medicine.
Monika has a sincere desire to relieve her clients' suffering with integrity, compassion and a lifelong love of learning. Monika's main areas of focus are sports medicine, digestive health, emotional health, gynecology and women's health. Her practice includes the use of acupuncture, cupping, moxibustion, biopuncture, trigger point therapy, prolotherapy, prolozone, nutritional support and therapeutic yogic coaching.
Monika is a Registered Yoga Teacher (RYT) with 800 hours of international training in India, Thailand, Mexico and Canada. She considers wellness practitioners to be living models of health and harmony. To nurture this commitment she has a daily yoga and meditation practice and regularly attends 10 day silent meditation retreats.
Monika is passionate about combining her knowledge of Western science with Eastern wisdom and yogic disciplines to address disease and imbalances at the most appropriate level of cause. She believes Integrative Medicine (allopathic medicine uniting with traditional medical systems) offers a new and dynamic approach to well-being by merging modern and ancient traditions.
As an attentive and diligent acupuncturist, Monika is dedicated to using her knowledge of Oriental Medicine, Acupuncture and Yoga to guide individuals toward balanced, inspired self-care, and, ultimately, to actualize their true 'Ming' ('Destiny' in Chinese).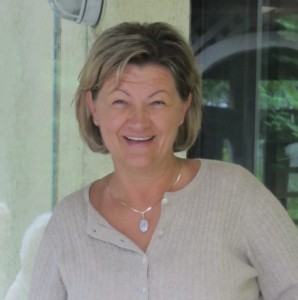 Margaret Tarnowski, RN
Margaret Tarnowski is a Registered Nurse who has specialized in Foot Care for over 20 years.
She first began her practice in Winnipeg, Manitoba after noticing the great need for proper foot care. She promptly received her certification as a Foot Care Nurse (FCN) and Diabetic Foot Care Nurse (DFCN).
After 7 successful years, she moved to Vancouver with her family and has been serving the Tri-Cities and surrounding areas ever since.
As a Foot Care Nurse, Margaret wants to provide quality foot and nail care to assist clients in maintaining foot health, improving mobility, and achieving a high quality of life. Her clients know her for precise technique and compassionate touch.
Book Appointment with Footcare Nurse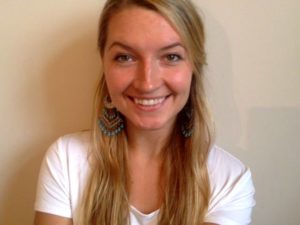 Beata Konieczka, RMT-Candidate
Beata Konieczka has been practicing massage for the last 10 years. Her gift as a health care practitioner is to help facilitate and empower self love for her clients through body awareness, strengthening exercises, hydrotherapy and yoga therapy.
Beata's journey into massage began at 18 which lead her to graduating from the West Coast College of Massage in 2007, completing a one year full-time Spa Practitioner program. There she studied Shiatsu, Thai Yoga, Aromatherapy, Healing Hydrotherapy and Swedish Massage and Reflexology.
Beata's learning stretched across 5 continents bringing her endless creative inspiration and valuable life experiences, one of these trips took her to Hawaii to study Lomi-Lomi massage, a type native to Hawaii, known for its deep flow and shamanic healing roots.
Inspired by the results of decreased pain and increased energy of her clients, after 8 years of hands on experience, she decided to take the next step and become a Registered Massage Therapist and attended Vancouver College of Massage Therapy to further deepen her knowledge of the physical body.
She is now offering a more integrated holistic approach to massage, combining deep relaxation with deep tissue and orthopaedic style of assessment and treatment planning.
She enjoys the process of creating a trusting relationship with her community, leading people back to awareness of their own self healing abilities with careful attention to exercise, posture, biomechanics and lifestyle choices.
She looks forward to collaborating with you!